About Donna Rice Hughes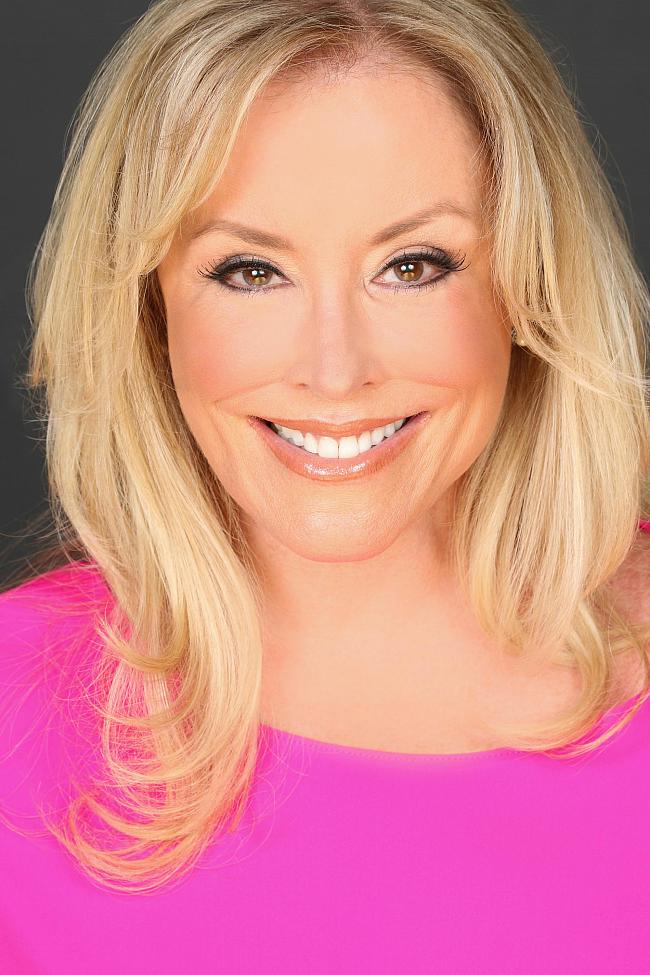 Donna Rice Hughes, President and CEO of Enough Is Enough® (EIE) is an internationally known Internet safety expert, author, speaker and producer. Her vision, expertise and advocacy helped to birth the Internet safety movement in America at the advent of the digital age. Since 1994, she has been a pioneering leader on the frontlines of U.S. efforts to make the Internet safer for children and families by implementing a three-pronged strategy of the public, the technology industry and legal community sharing the responsibility to protect children online. This strategy has been adopted by industry and governments worldwide.
Under her leadership, most recently, EIE created the Internet Safety 101 Program with U.S. Department Of Justice. She is the Executive Producer, and host of the Internet Safety 101 DVD series which was reformatted into the Internet Safety 101 Television Series for PBS and earned an Emmy Award and an Emmy nomination for Donna as the Program's host.
She developed and spearheaded the "National Safe Wi-Fi" Campaign" calling on Corporate America to filter pornography and child sex abuse images on public Wi-Fi. As a result, both McDonald's and Starbucks are now filtering WiFi all of their company owned stores in America.
Hughes also spearheaded EIE's bi-partisan Children's Internet Safety Presidential Pledge (2016) which was signed by then Candidate Trump, and supported by Hillary Clinton; The Governor's Pledge led by S.C. Governor McMaster and the State Attorneys General Pledge co-led by AG Wilson (SC) and AG Racine (DC) and signed by 15 AG's thus far.
She has given thousands of media interviews on all the major news outlets on topics related to online dangers (porn, CSAM, sexual predation, bullying, trafficking, online gaming, social media, etc), safety solutions, testified numerous times before Congress, and is the winner of numerous awards including the 2013 Women In Technology Award for Social Impact and the 2014 Professional Women in Advocacy Excellence In Advocacy Award for "Veteran Practitioner". She also received a Senate appointment to serve on the Child Online Protection Act Commission.
Congressional Testimonies
U.S. Senate Judiciary Committee
Washington, D.C. October 15, 2003
Provided testimony on the prosecution of illegal pornography
Congressional Hearing
The Subcommittee on Telecommunications and the Internet of the House Committee on Energy and Commerce
Washington, DC, November 1, 2001
"The Dot Kids Domain Name Act of 2001" (page 26)
https://babel.hathitrust.org/cgi/pt?id=pst.000045959011;view=1up;seq=2
Senate Hearing
Health, Education, Labor and Pensions Subcommittee on Children and Families
Washington, DC, March 28, 2000
Speech: "Keeping Children Safe from Internet Predators"
About Enough Is Enough® Enough Is Enough®'s (EIE), a non-partisan, 501(c)(3) non-profit organization, emerged in 1994 as the national leader on the front lines to make the Internet safer for children and families. Learn more about EIE's major programs here. About the Internet Safety 101 Multi-Media Program The Emmy and Telly award winnng Internet Safety 101 multimedia program was created to prevent Internet-initiated crimes against children through educating, equipping and empowering parents, educators and caring adults with the knowledge and resources needed to protect children from online p*rnography, sexual predators and cyberbullies , as well as cyber security risks and dangers related to social networking, online gaming and mobile devices. The proven evidence-based curriculum motivates and equips adults to implement both safety rules (non-technical measures) and software tools (technical measures) on youth's Internet enabled devices.
---
Public Speaking
To book Donna as a speaker, contact Premier Speakers.